Speaking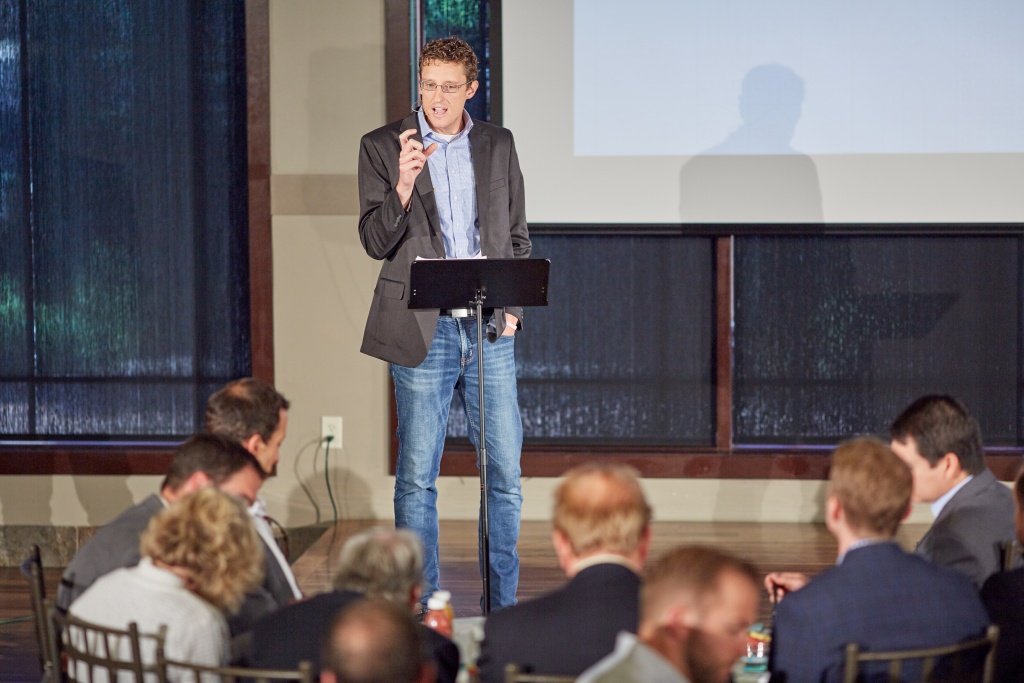 Thank you for considering me to speak at your church or event. On this page you'll find:
What You Can Expect
A Little Bit About Me
An Audio Clip
Requested Topics
Endorsements
Next Steps
Downloadable headshot: Jeff Haanen 
Downloadable headshot: Jeff Haanen (B&W)
What You Can Expect
If you decide to select me for your upcoming event, you can expect:
A prompt return of email or phone inquiries
A personal phone conversation to discuss how I can best serve your church or organization through the speaking engagement
A professionally prepared message or seminar that fits the needs of your audience
A follow up email asking if the sermon or seminar met your expectations
A Little Bit About Me
Speaking. Having been a pastor, missionary, and school administrator, I've addressed youth and parents, Anglos and Latinos, businessmen and stay-at-home mothers. I am comfortable speaking to groups of several hundred or intimate workshops of only a dozen.
Career. I am the Executive Director of Denver Institute for Faith & Work, a nonprofit that helps people integrate their faith and work through public events, educational resources, seminars & conferences, and the 5280 Fellowship.   In my spare time I write for Christianity Today, Comment magazine and other publications. I'm also the Founder of the 5280 Fellowship and Scatter.org, a educational platform for the global church.
Education. I have a Master of Divinity from Denver Seminary and a Bachelor of Arts in Spanish and International Economics & Cultural Affairs from Valparaiso University.
Family and Interests. I'm married to my beautiful wife of 13 years, Kelly, and have four daughters, Sierra, Lily, Alice and Cora. I enjoy exercising, reading, and having good conversation with my friends on Monday afternoons.
An Audio Clip
Below is a 5 minute audio clip from my message entitled, "The Creator."
Requested Topics
The following is a brief sample of topics I would be happy to address at your upcoming event:
                                        Vocation
"What am I called to do?" It is one of the most common questions heard in churches and offices alike.  How should we counsel those in search of their vocation? How do we understand the idea of calling in a world filled with economic uncertainty and toilsome labor? I speak on a biblical understanding of calling, ways to hear God's voice in the trials of life, and vocation in the big picture of God's mission.
Christ and Culture
It is the perennial question, perhaps put best by 3rd century theologian Tertullian "What has Athens to do with Jerusalem?" Nearly 60 years ago Dietrich Bonhoeffer asked the question with more immediacy, "Who is Christ for us today?" What should a Christian's stance toward culture be? Separation, accommodation, or something in between? I speak on the relationship between Christ and culture, and how Christians can live faithfully in American culture without becoming consumed by it.
                                        The Gospel and Your Work
The gospel is the story of Jesus' incarnation, life, death, resurrection and Second Coming. Yet we spend our days balancing accounts, fixing roofs, running ski lifts, and teaching 2nd graders. What does this story of Jesus have to do with our work? I speak on how the gospel can influence our view of work by challenging the idols of our culture and charging us with a spirit of creativity, service and hope.
Faith, Work and the Church
Most pastors I meet believe the intentional equipping of their congregations to be salt and light at work is extremely important. Yet beyond a short sermon series, many are unsure as to how to best help their parishioners – doctors, small business owners, plumbers, engineers, homemakers – live out their faith at work. I speak on how pastors can build the proper theological and institutional frameworks that will equip the saints for mission where they spend 1/3 of their waking hours.
                                         Hope For Your Work
Work can be a depressing affair. Pay cuts, long hours, frustrating projects, and unmet expectations – the thorns and thistles that grow up in our work (Gen. 3:18) continue into the 21st century. Yet the gospel ultimately gives a positive view of the fate of the world, and it infuses eternal significance into our temporal work. I speak on the Christian story's climax at the end of the age (eschatology), and how the hope of a renewed heaven and earth can inspire our daily labor today.
Next Steps
Again, thank you for considering me to speak at your church or event. The next step in booking me for your event is to check my availability. Please click on the button below.